Proper Tooth Brushing Technique
Posted by Allure Dental Care of Maple Lawn on Feb 7 2022, 08:26 AM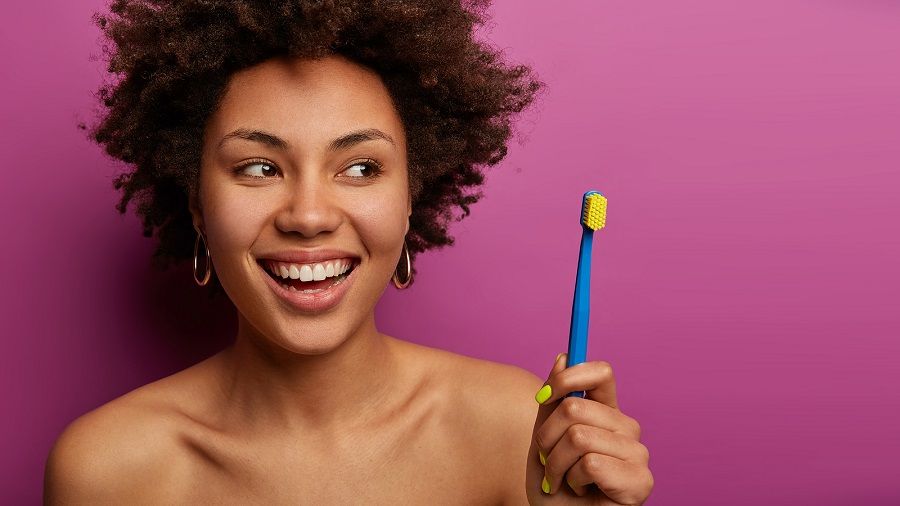 Brushing your teeth not only helps keep your mouth clean but also helps maintain your overall health. It is recommended you brush your teeth twice a day for two minutes each time.
If you have sensitive teeth and feel pain when brushing your teeth, Dr. Mahvash Zulfaghary, DDS, at Allure Dental in Fulton, Maryland, can help you identify the cause and make educated choices about your oral health. Dr. Zulfaghary provides the highest standards of care in a safe and friendly environment.
In this blog, we share some of the common mistakes people make while brushing their teeth and proper brushing techniques to keep your teeth healthy and shining. 
Common Mistakes While Brushing Teeth
Some of the common mistakes to avoid when brushing your teeth are:
Brushing too hard 
Treating it as a task and completing it in a rush
Not changing your toothbrush frequently
Not brushing along the gumline
Brushing your teeth in only one direction i.e. left to right
Thus, one should avoid the mistakes mentioned above and should incorporate proper brushing techniques.
Proper Brushing Technique
The Bass or Sulcular technique is the most common technique used for brushing teeth. This technique ensures that bacteria and plaque deposited on the teeth as well as the gums are cleaned properly. 
This helps ensure your gums are cleaned properly without having to worry about gingivitis. It involves the following steps:
Hold your brush at a 45° angle at the front. You should ensure that both your gums and your teeth are in contact with the toothbrush.
Moving from one area to another, gently brush back and forth in a circular motion 15-20 times.
Using the same method, brush the other areas of teeth as well as the back area, the inside area of teeth, and the outer surface.
Next, using small up and down strokes, clean the inside surface of the front upper and front lower teeth.
Next, clean the molar and premolar areas using back and forth motions.
Make sure to clean your tongue as well. 
To learn more about proper tooth brushing techniques, schedule a consultation with Dr. Mahvash Zulfaghary, DDS, by calling (240) 456-0717. She offers a comprehensive range of services, such as dental exams, fillings, etc. You can also visit our office at 8170 Maple Lawn Blvd Suite 150, Fulton, Maryland 20759.