Difference Between Retainers and Dental Braces
Posted by Allure Dental Care of Maple Lawn on Mar 10 2022, 01:22 AM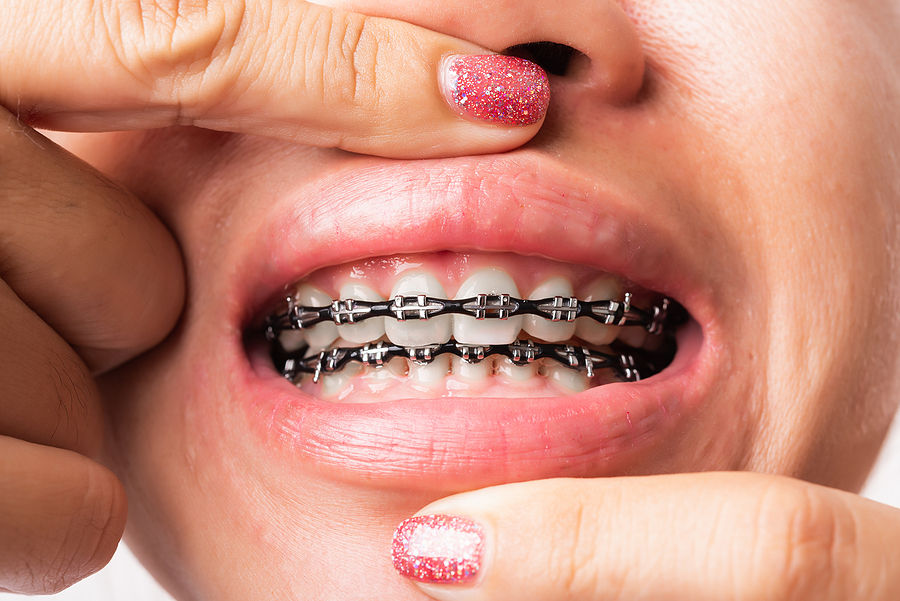 Our teeth play a significant role in our overall appearance and are the central focus of our smiles. However, many of us have spaces between our teeth or alignment problems. 
Misaligned teeth are harder to clean, making them vulnerable to cavities and gum disease. Many people use dental braces and retainers to straighten their teeth and close any gaps between them.
At Allure Dental in Fulton, Maryland, we offer a wide range of cosmetic and orthodontic treatments tailored according to your unique needs to ensure your dental health and enhance the beauty of your smile.
Comparison Between Retainers and Dental Braces
Misunderstandings are common when it comes to retainers and dental braces and many do not understand the difference between them. Here are some of the most important characteristics of these dental appliances that differentiate one from the other:
Flexibility
The first difference between braces and retainers is that braces are fixed to your teeth. You cannot remove them during the entire course of treatment. Retainers, however, are removable. You can easily take them out while eating or brushing.
Duration
Braces are typically worn for 18-24 months. Retainers are worn after the braces are removed (for a few months) to ensure that your teeth continue to remain in their new positions.
Usage
Braces are primarily used for complex conditions, such as crooked teeth or a misaligned bite. Retainers are used for minor misalignment or bite issues and to maintain the teeth in position after an orthodontic treatment. 
Function
Braces apply constant pressure on your teeth to shift them into their new positions while retainers preserve the new position of the teeth. 
Effects
When braces are first fitted, they may cause slight pain and discomfort. Our teeth are sensitive and it takes some time to get used to the presence and pressure of braces. Retainers can also cause slight discomfort but are usually painless.
Material 
Braces are typically made of metal. The brackets can be made from ceramic or metal. A metal wire connects the plates, which are fitted to your teeth. The wire is adjusted to exert pressure on the teeth. Retainers are built of clear plastic. The material (PVC) is robust enough to support your teeth.
One crucial thing to know about retainers and dental braces is that they cannot be used interchangeably. 


If you want to know more about retainers and dental braces, call Allure Dental at (240) 456-0717 or visit us at 8170 Maple Lawn Blvd Suite 150, Fulton, Maryland 20759.